In collaboration with DN + A, Architecture and Design, Pleskow Architects completed this public restroom replacement for the City of Santa Monica in California. The colourful and dynamic structures replace two 30-year-old rundown facilities.
Situated adjacent to the Santa Monica Airport, the restrooms are located in Clover Park, a local park providing much-needed urban green space. In addition, the park is a popular hub for local volleyball, baseball, and soccer leagues.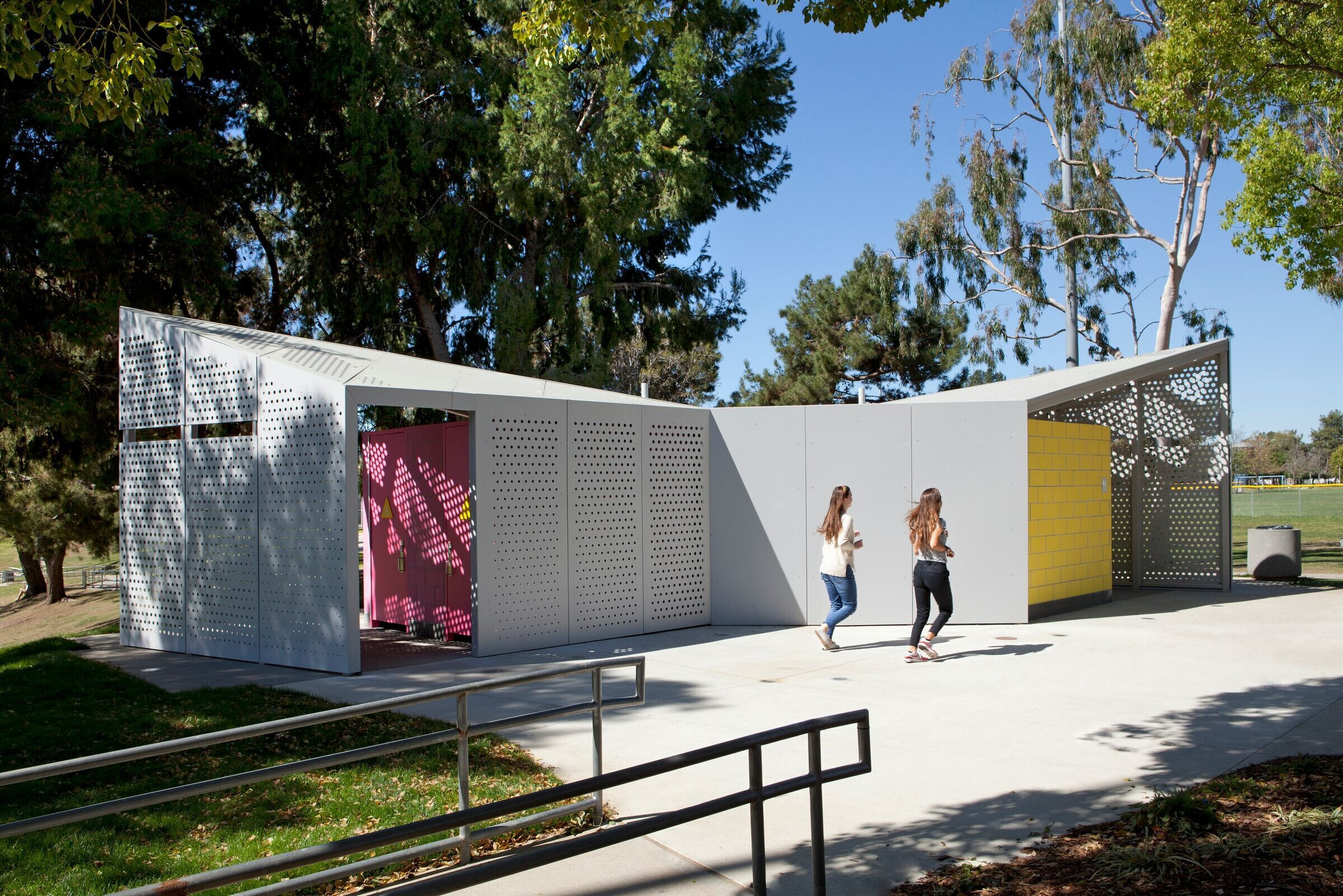 The municipality requested in their brief that the design take a fresh approach to the old problem of public restrooms and their negative perception by ensuring a built solution that is functional, safe, aesthetic, and indestructible. The project comprises two restroom volumes and a total of 10 stalls. One restroom is 1,188 square feet with six stalls, and the other is 294 square feet with four stalls.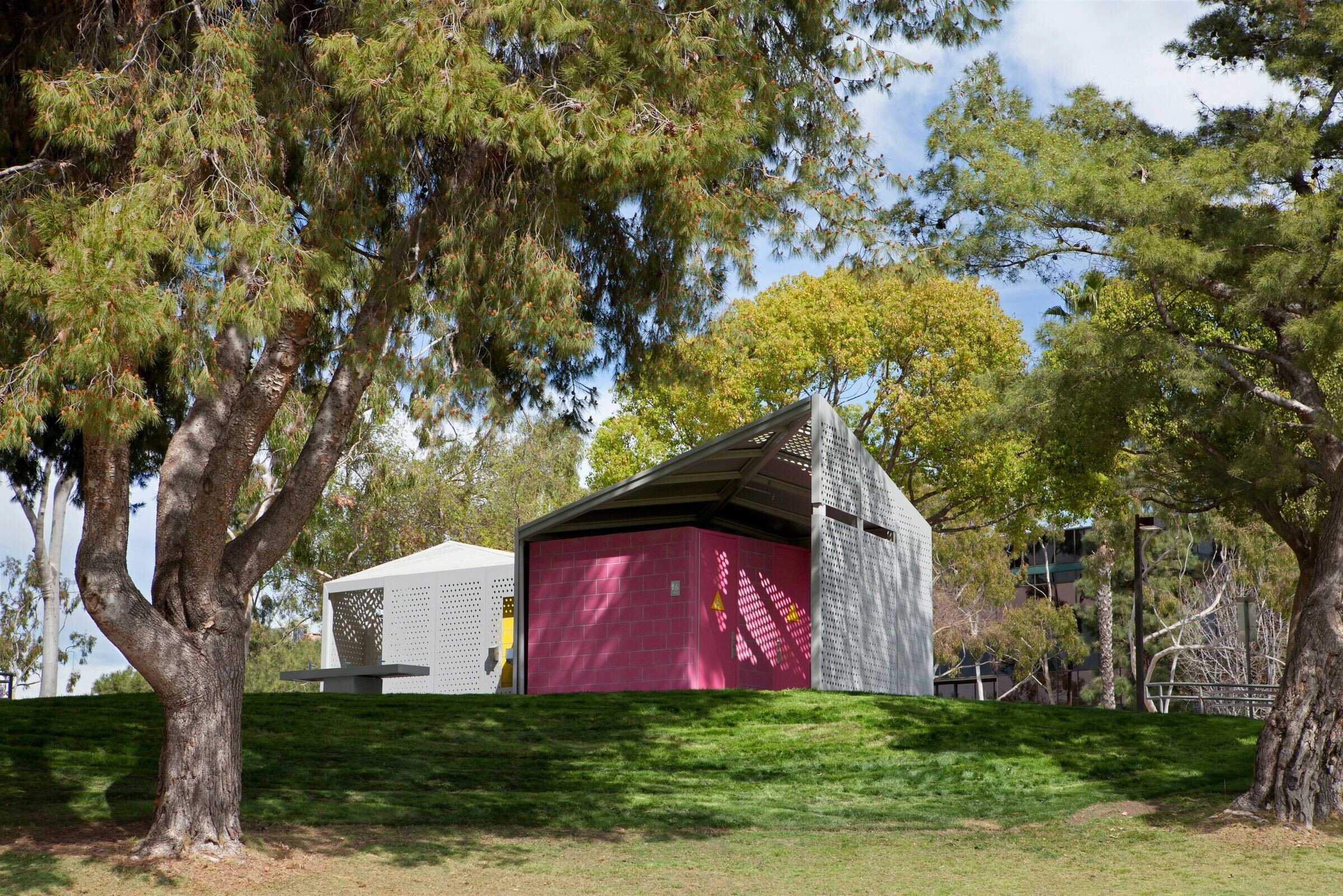 The resulting design features an aluminium-clad canopy that hovers above the vibrant restroom volumes beneath. The exterior walls utilize a proven and durable material palette comprising colourful glazed blocks and perforated panels to create a formal response to the siting of the restrooms within the park.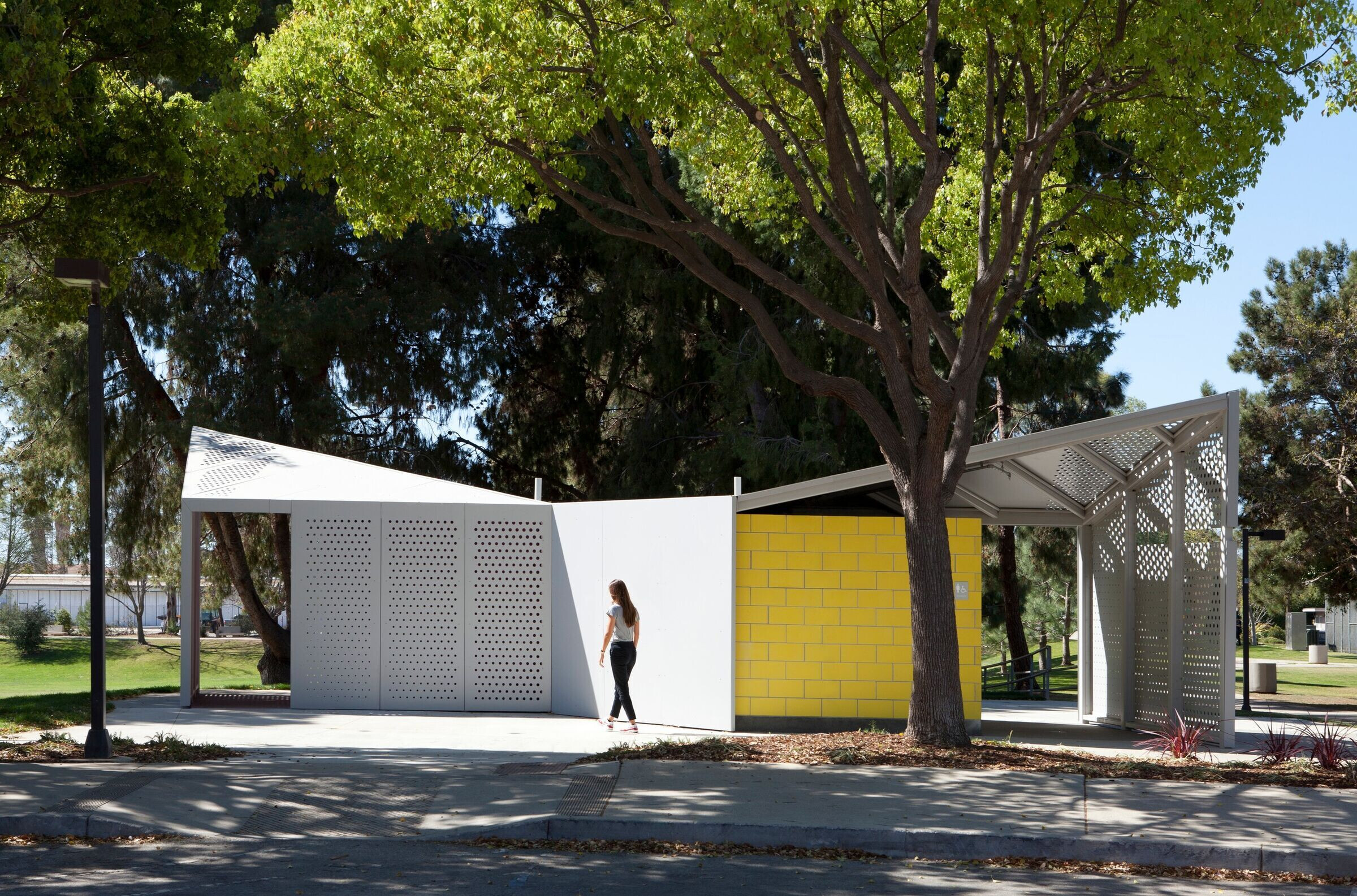 The project was not without some controversy – with the most significant question being around a total project cost of $2.3 million (USD). Representatives from the City of Santa Monica addressed the amount, explaining that buildings of this nature are subject to significant abuse, including vandalism. As such, the facilities are, by necessity, constructed to be of industrial strength.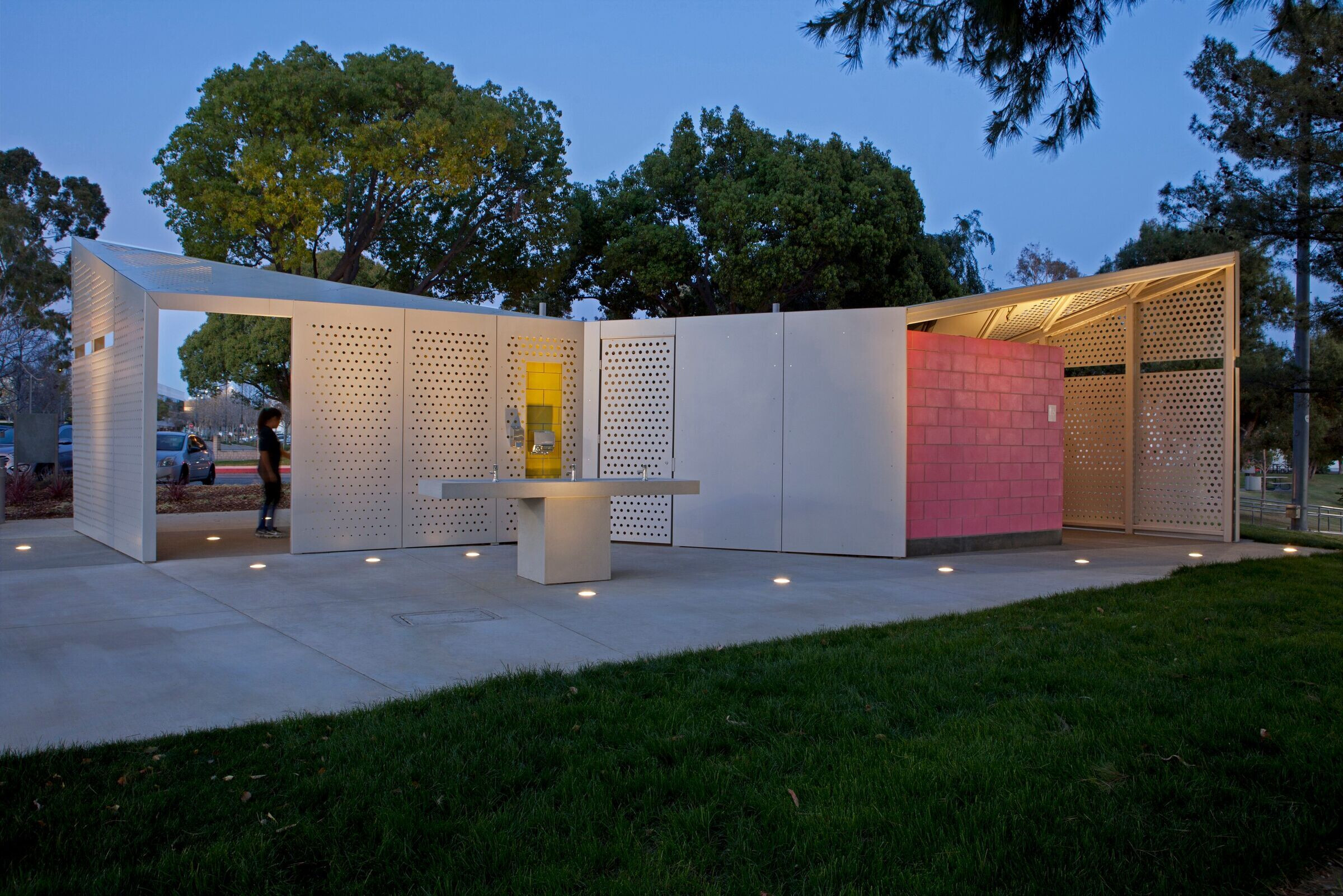 Further, the project cost includes fair-wage guidelines and a potential audit from OSHA (Occupational Safety and Health Administration).