Interproteccion is a Mexican group of companies that are distinguished experts on insurance, bond and reinsurance brokerage. With more than 40 years of experience in integrated risk management and consulting, their business model is based on flexibility, decision making, responsiveness and creativity to solve risk problems.
Offices are beginning to be analyzed away from the mere "employee container" mentalities, and closer to being recognized as competitive tools for organizations. Interproteccion understands that, during this period of forced isolation, organizations have been affected by the impossibility to physically share ideas and have the processes of co-creation among collaborators that shape the office experience.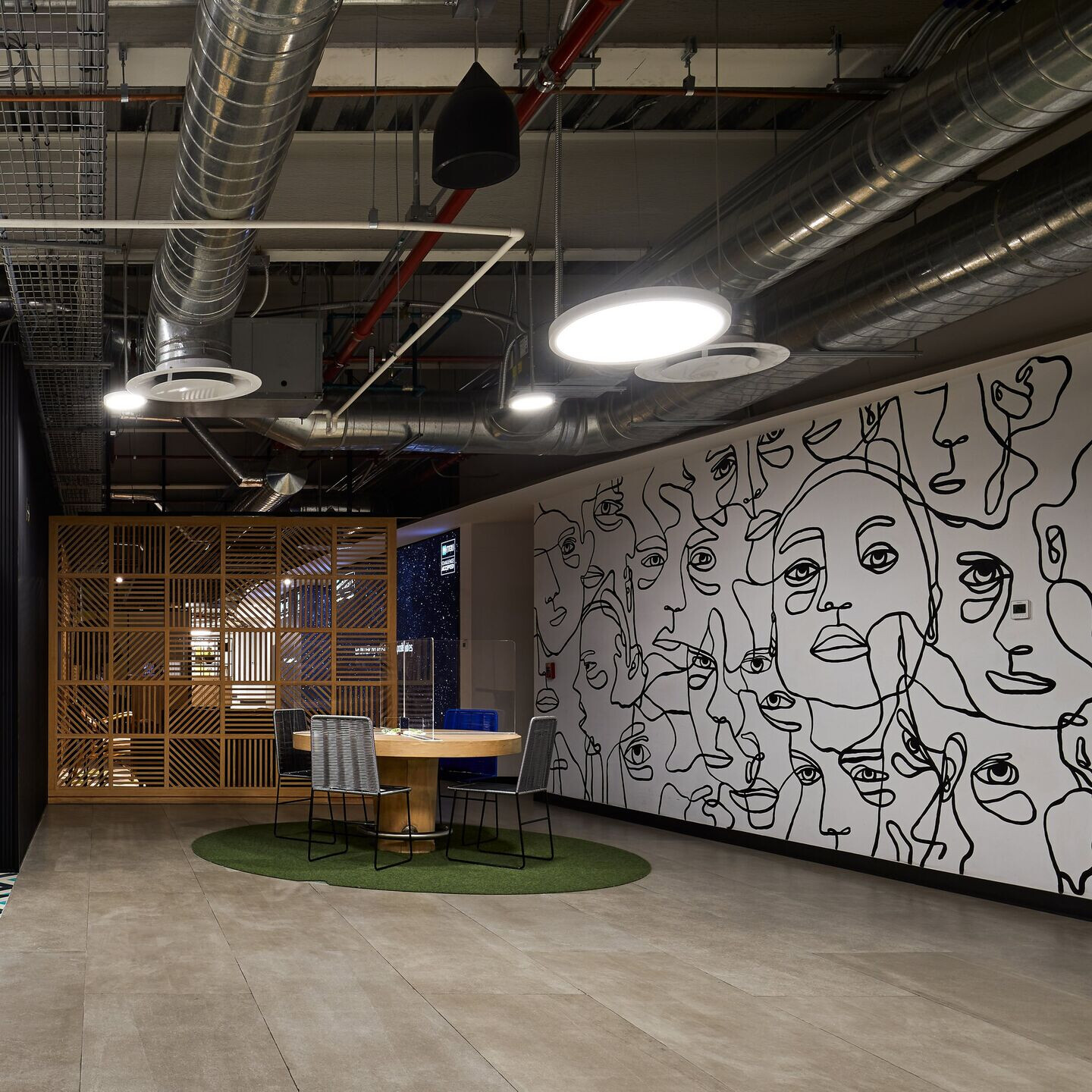 The office, in addition to attracting talent, has certain elements that make it a valuable and incomparable experience, where the brand and space coincide in a unique experience that strengthens the organizational culture.
Offices are no longer just places to work, they are spaces to interact, collaborate, connect, strengthen resilience, and even play. This is achieved through high-spirited and playful spaces that allow collaborators to disconnect, but also to experience, hence the concept: The Resilient WorkPLAYce.
In a constant evolution of motivation and productivity, the design was based on the interconnection of workspaces with the right balance for individual and group work, with high efficiency in the sanitization processes, that also allows you to choose the amount of sensory stimulation and physical support for every work moment.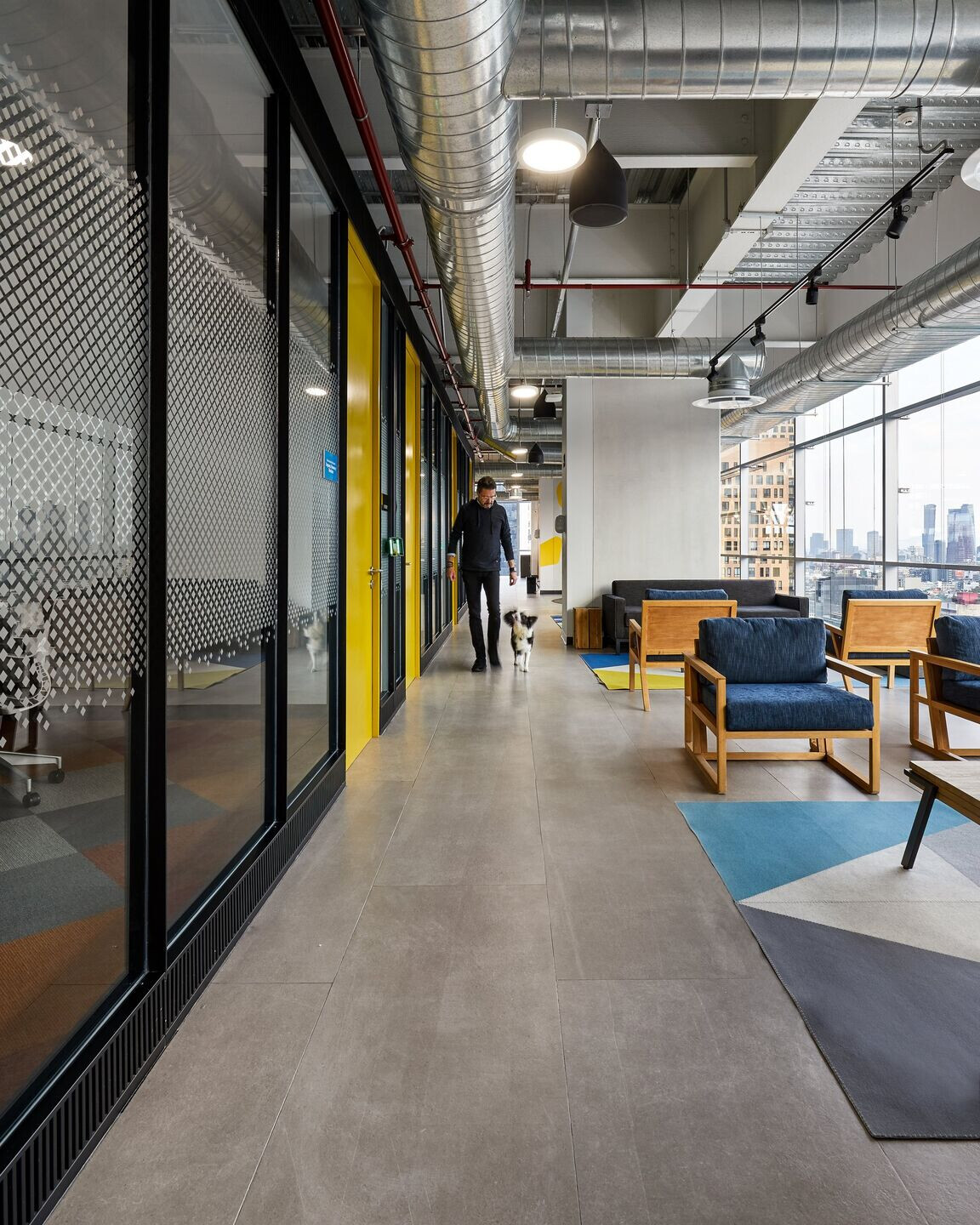 The finishes make up an integral part of the project, by combining them in a complementary way, we discovered colored carpets, glass, wood, vinyl and furniture that emphasizes the connection between collaborators and leaders. In general, neutral colors predominate throughout the project, but in some key points (walls, columns and carpets) bright tones were used according to a color palette that uniforms the image and helps reinforce the identity of the corporation.
The atmosphere and sensations emanating from this space were strategically generated with architectural elements that refer to a place very different from that of a traditional corporate. With the aim of encouraging socialization in a relaxed, fresh, natural and totally welcoming atmosphere, a large cafeteria is designed as the heart of the company—the nodal point that connects the three levels of the company in different atmospheres to achieve different levels of privacy and collaboration. On a cafeteria wall, shaped with black lines on a white background, different faces that the graphic artist interprets as "short stories to live today, because tomorrow who knows" have been shaped with the intention of activating creativity and inspiring.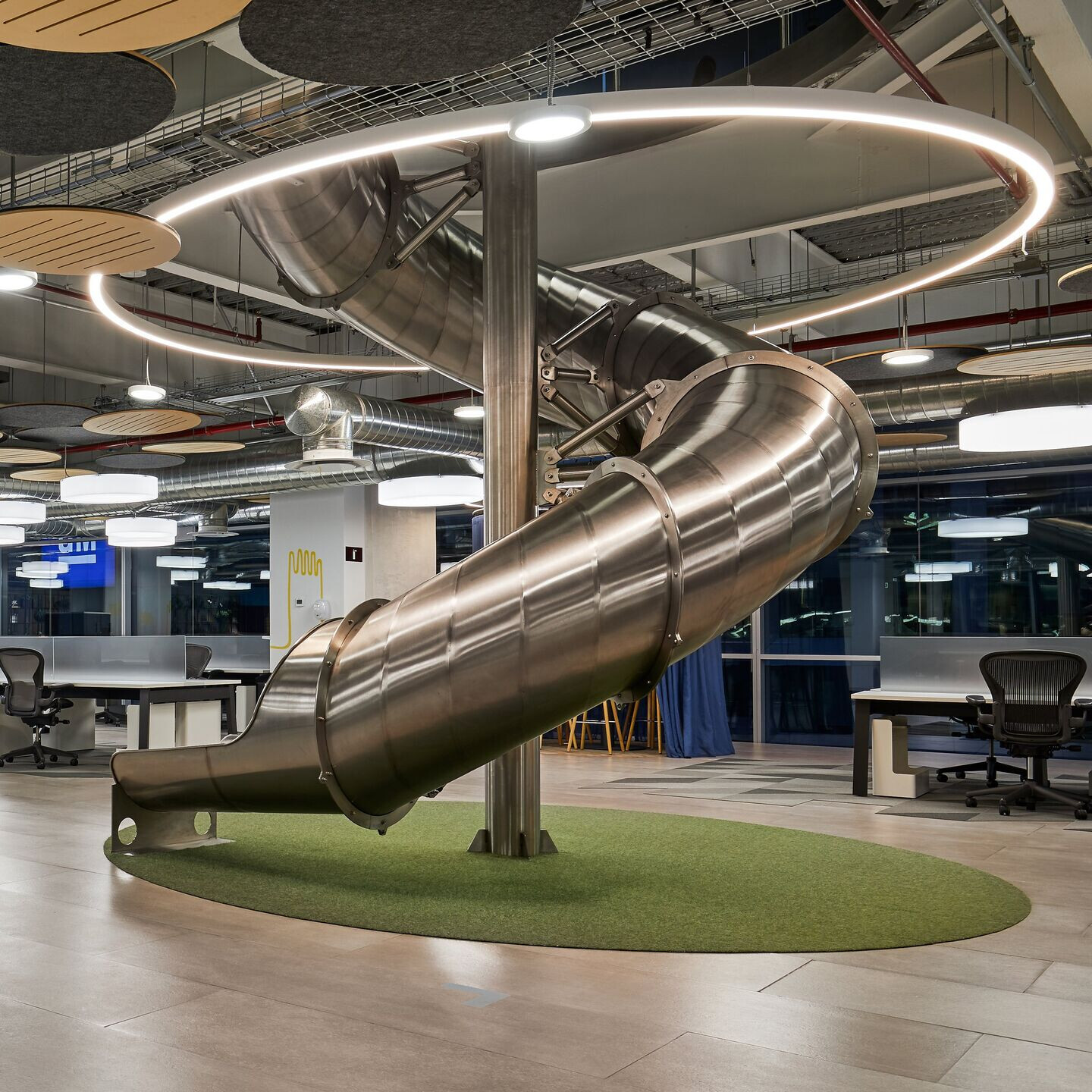 Interproteccion wanted to integrate an iconic element within its offices: a slide. Considering that it is an innovative, futuristic and avant-garde organization, the company vision is projected through this different and fun component that connects both levels. It is important to fuel the concept of the importance of play and fun in a workplace as part of the experience, just as it is advocated in The Resilient WorkPLAYce. A visit to Interproteccion, both from collaborators and visitors, will be hard to forget.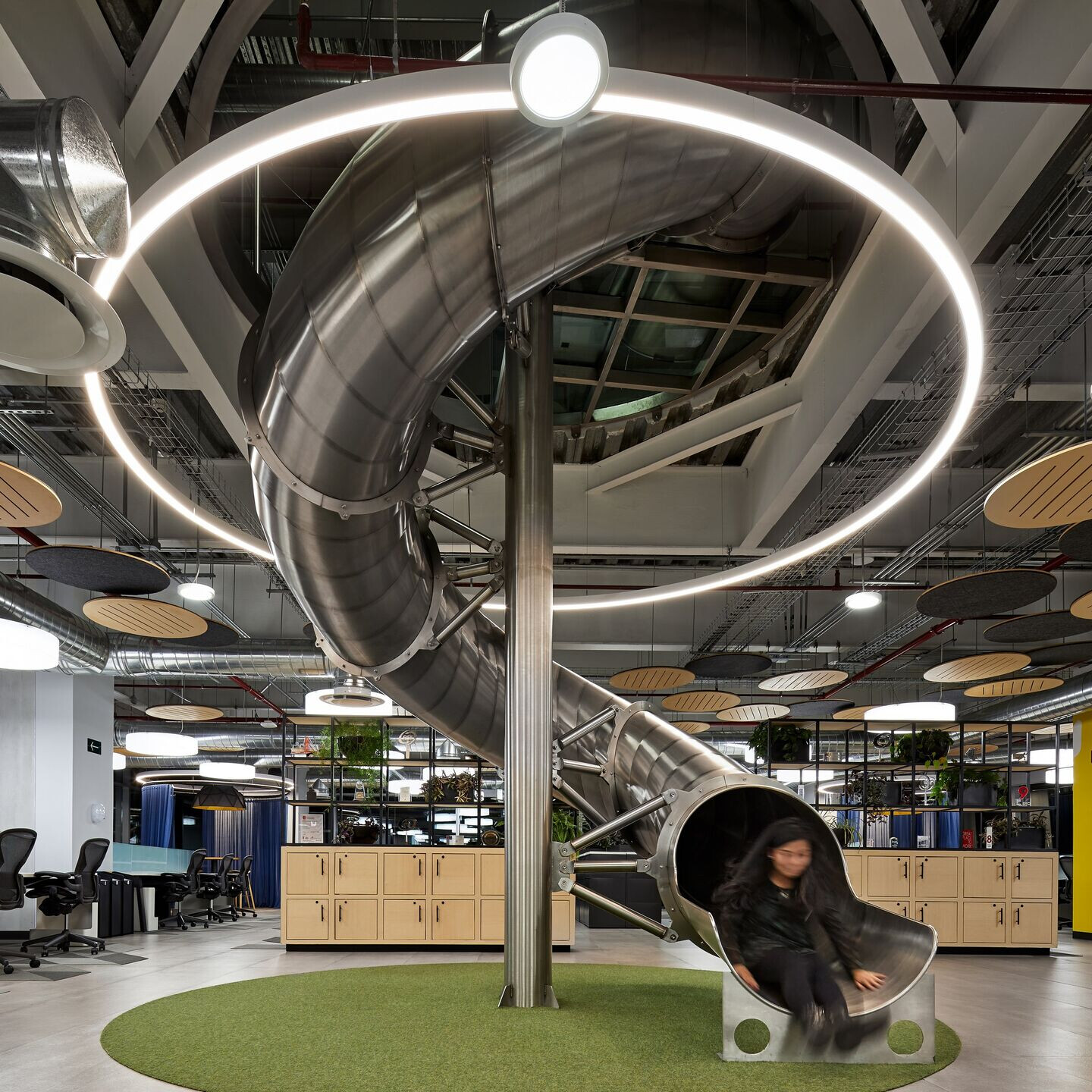 Team:
Architect: spAce
Photography: Aldo Cárdenas Gracia
Other participants: Gabriel Téllez, Humberto Soto, Iván Cortés, Ulises Mora
Builder: GIA
Graphicwall: Rocca LC
Lighting Design: LUA
Project Management: JLL
Material Used:
1. Furniture: Herman Miller
2. Carpet: Shaw Contract Group, Ege, Interface
3. Ceramic Tile Floors: Porcelanosa, Rayito de Sol
4. Laminated: Formica
5. Veneered Wood: Verolegno
6. Metal Panel: Hunter Douglas
7. Plastic Paint: Comex
8. Acoustic Felt: Filzfelt
9. Textiles: Mayer Fabrics, Luna
10. Moldings Floor: Johnsonite