In Eeklo, Belgium, 'Huysmanhoeve' or Huys offers an open and flexible multi-purpose gathering place. Based on the typical typology of the moat farm, the project comprises four buildings in total, with two renovated barns and two new structures.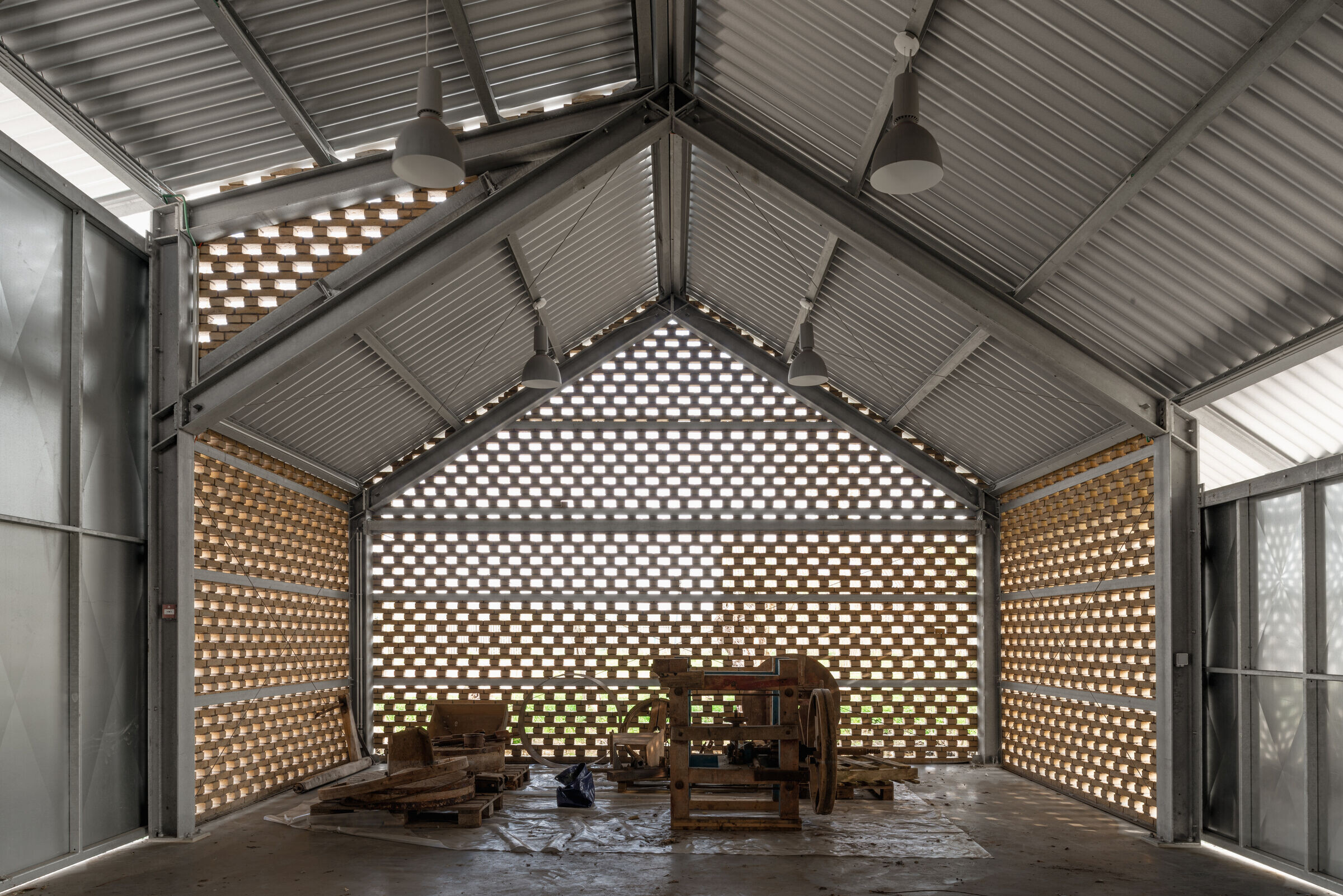 ZOOM Architecten aimed to preserve the layered nature of the existing barn by restoring its wooden truss structure and outer shell. Additionally, two new interventions were added in contrast with the existing architecture. The first is a glass façade dividing the interior into two sections – a covered outside space and a conditioned indoor space. The second intervention is a new chimney, the design and materialization of which differs from the existing fabric yet at the same time is meticulously integrated.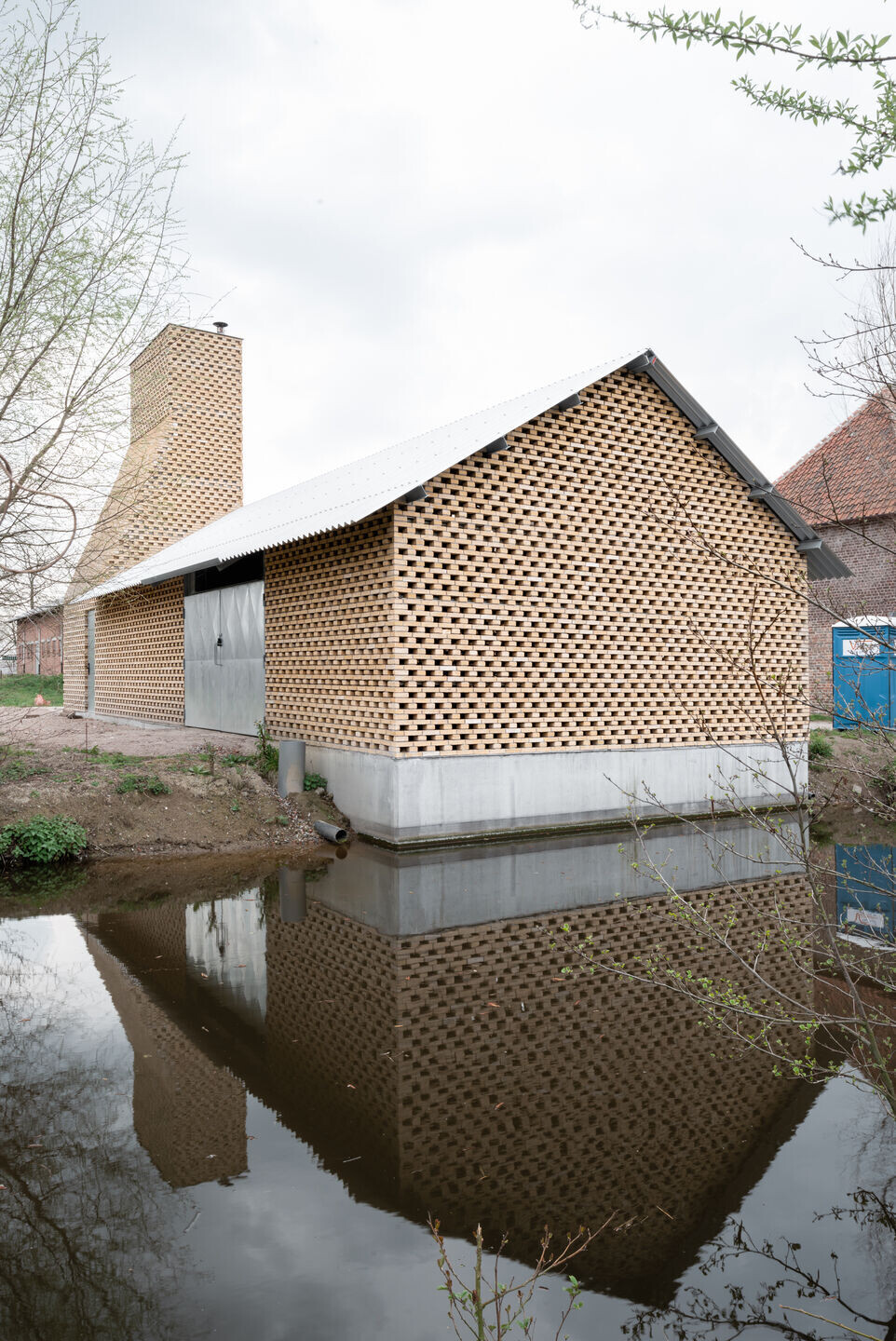 The existing stable, constructed in 1958, defines to a large degree the spatial individuality of the site and symbolizes the function of the farm during the modernization of agriculture in the region's post-war period. At the centre of the building, the upper floor is cut away to afford a new vertical circulation core. In addition, two external staircases positioned at the ends of the building allow for flexibility in the use of the structure.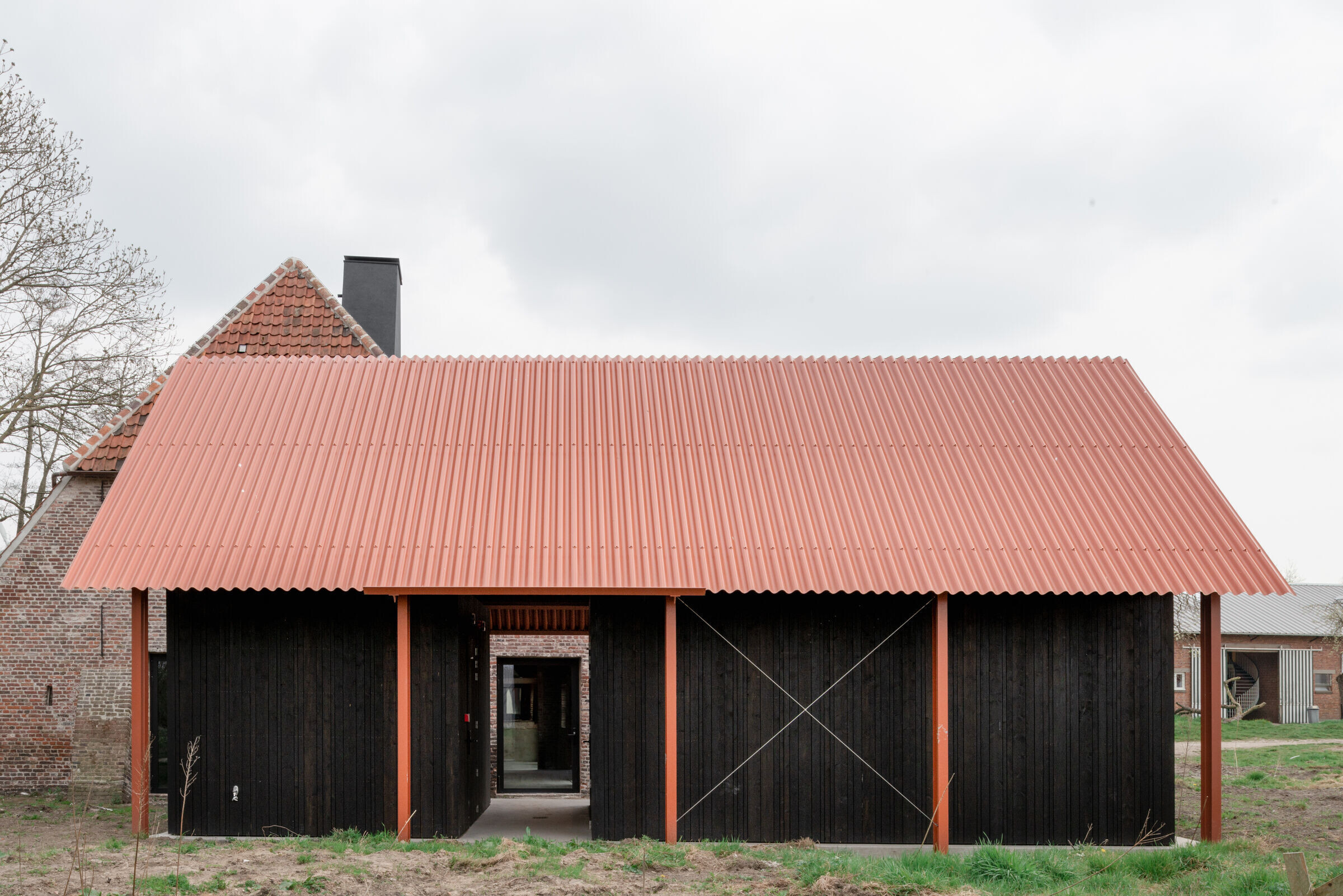 For the two new buildings, a different strategy was adopted. Firstly, a new shed was added to the existing barn. Constructed as an open steel structure, it contains two conditioned interior spaces. The materiality of the building contrasts sharply with the existing barn, although the typology and proportions are related.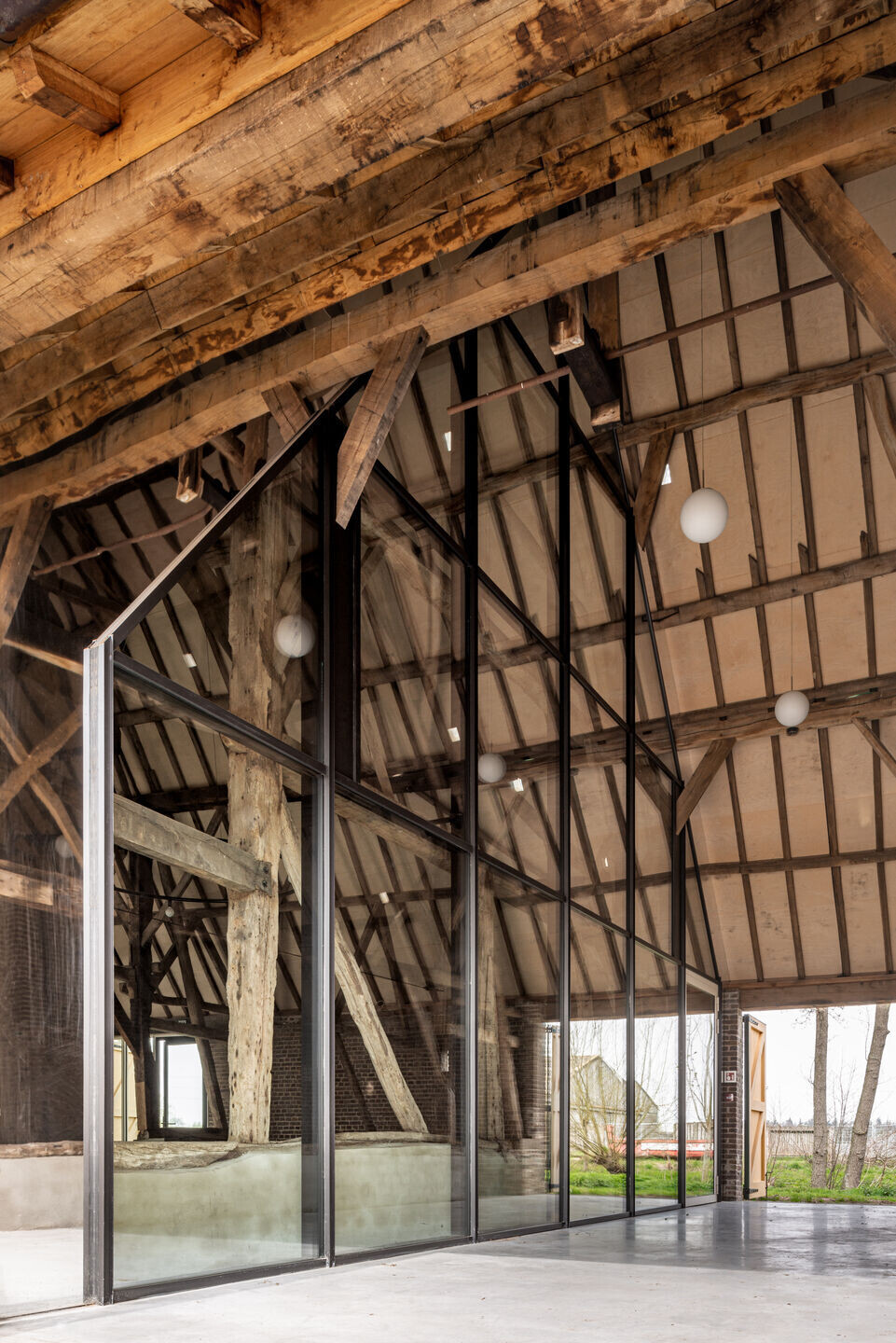 The second building, which is referred to as the 'shack,' includes a wood chip stove and wood-chip storage integrated into a sculptural, chimney-like tower. Though having essentially the same structure as the shed, the shack is finished with brickwork.